A Magazine That
improve his/her thinking and problem solving skills
learn to solve Maths problems in a fun and enjoyable way
develop all the problem solving strategies in the MOE curriculum and more
Testimonials
The Let's Practice is a good way for my child to recap. I also like the games. As I play with my child, I know that she is learning maths too. It is good to see that she is having fun as she learn some maths.

There are very fun and interesting comics, and they make me learn a lot things too.

I like the part where there is a little comic strip which makes it easy for us to understand the problem and at the same time, it also relates to us how such similar problems can arise in our daily lives.

The questions are innovative and interesting. My child enjoys learning math by doing the booklet.

The thing I like most about +venture in Solving Maths Problems is the detailed solutions and steps that are explained together with the practice questions they give us. The questions are always fun to do, and I can't wait for the next issue to come!

It teaches me technics to solve problems that are not mention in the school.
Read more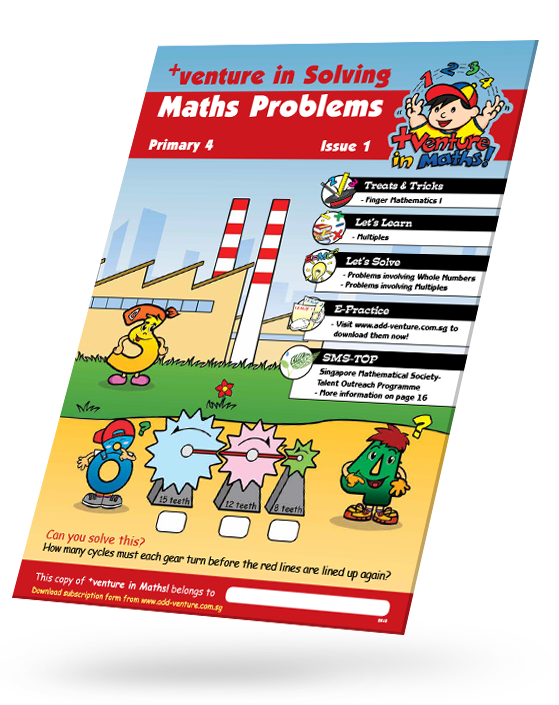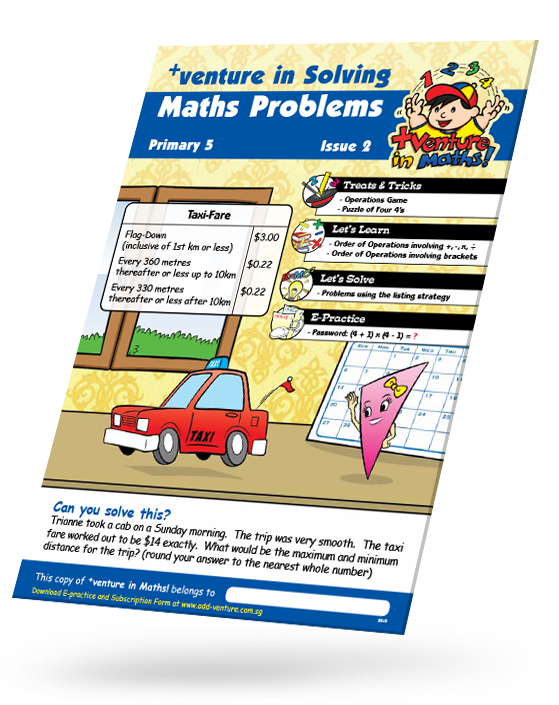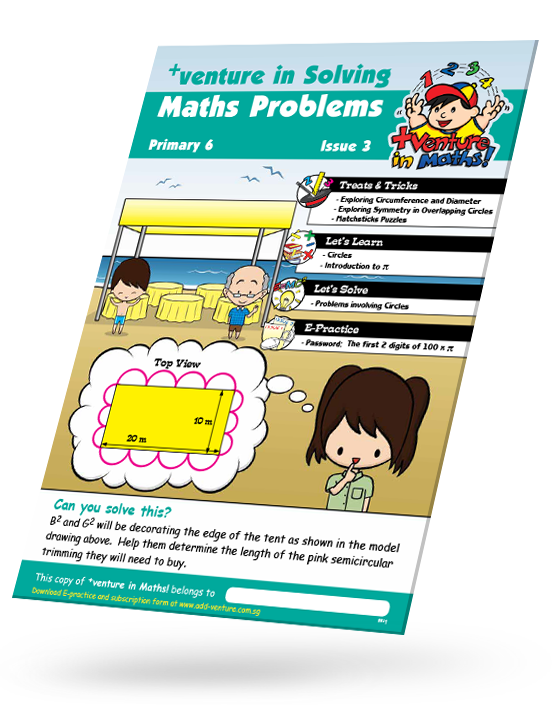 based on the MOE syllabus
designed to meet the needs of pupils, parents and teachers
a total of 16 issues + 1 extra issue on challenging problems!
a 16-page, full-colour Maths publication for Primary School pupils with full solutions provided
develops mathematical thinking and problem solving through engaging and well-crafted questions and activities
Grade 4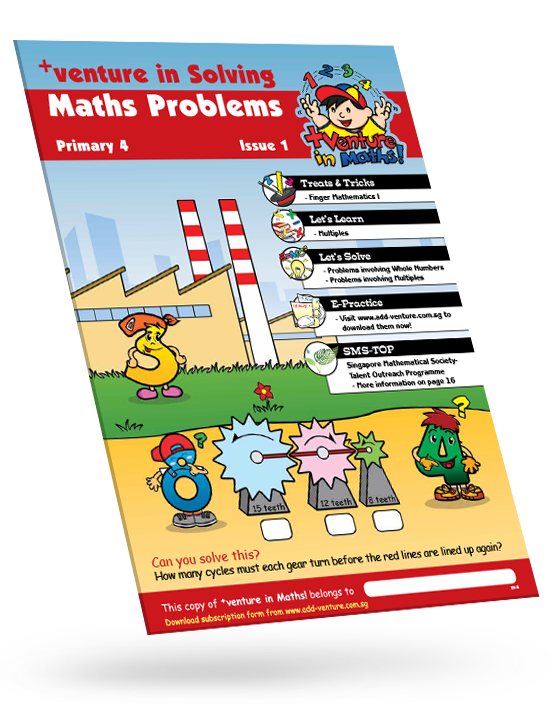 Grade 5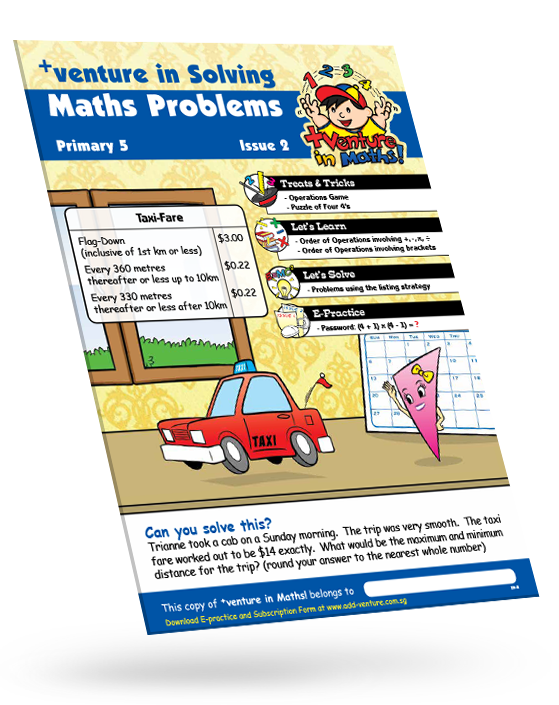 Grade 6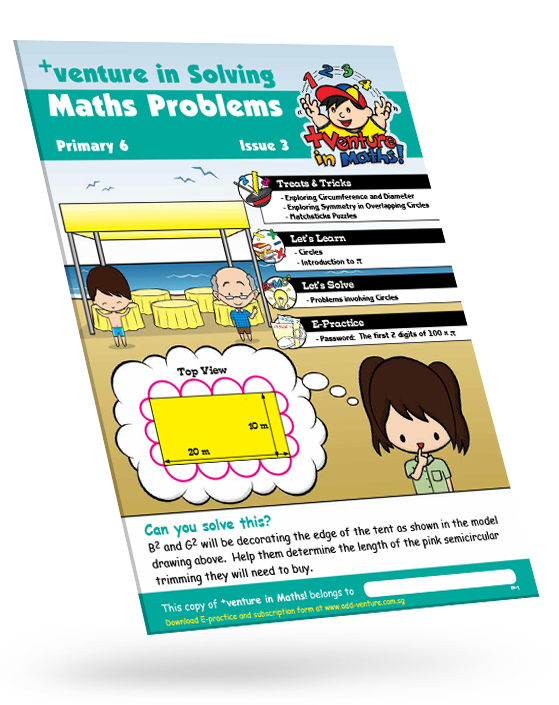 Let's Learn
Innovative teaching ideas

Let's Solve
Lively comics to show how each problem can be solved

Let's Practice
Carefully crafted questions to help master the essential skills

Treats & Tricks
Inspiring stories and interesting puzzles

Competition
Interesting questions to challenge the mind